CLICK HERE TO SEE OUR NEW CHURCH
OUR VISION
Ever notice that when you hold a compass, it always points to the north? No matter where you stand or which direction you face, a compass will always point to the north. True North Church is all about pointing people in the right direction in life – towards the God who knows us intimately and knows which direction in life is best for us. Our desire is to seek God and follow His direction in life.
We believe that God deserves all the glory, as our mighty creator and Lord of all. We long to gather as a community to give God all the glory in our songs, our giving, our acts of worship, and our daily living. We envision singing songs to Him, and searching His written word, so that we will be encouraged, enlightened, convicted, and challenged to live as a Christ follower.
OUR BELIEFS
GOD. There is only one eternal, all-powerful, all-knowing and everywhere-present Triune God—Father, Son and Holy Spirit— who is the creator and sustainer of all things (Deuteronomy 6:4-5; 1 Timothy 2:5). JESUS CHRIST. Jesus Christ is fully God and fully human. He lived a sinless life, died to make atonement for the sins of all mankind, was resurrected and is now mediator at the right hand of the Father. He is coming again in power and glory for His believing followers, and is the only Savior of mankind (John 1:1, 14; Titus 2:11-14). HOLY SPIRIT. He convicts the world of sin, righteousness, and judgment, regenerating all who repent of their sins and believe on the Lord Jesus Christ. He sanctifies, empowers, teaches, guides and comforts the believers (John 16:7, 8, 12-15). BIBLE. The Bible is the inerrant, divinely inspired Word of God and authoritative in all matters it addresses (2 Timothy 3:16; 2 Peter 1:20-21). SALVATION. Salvation is the result of genuine repentance of sin and faith in the atoning work of Christ. It brings forgiveness to the repentant, makes him a participant of the divine nature and gives peace with God. We call this new birth (Titus 3:5; 1 Peter 1:3-5). CHURCH. We believe in the invisible and universal Church as the living Body of Christ. It is composed of all believers in the Lord Jesus who have been vitally united by faith to Christ, its living Head and sovereign Lord (Matthew 16:18; Hebrews 12:22-24).
ORDINANCES. We believe there are two Christian ordinances: baptism and the Lord's Supper. We believe they are outward rites appointed by Christ to be administered in each church, not as a means of salvation, but as a visible sign and seal of its reality (Acts 8:36; 1 Corinthians 11:24-34).
OUR STAFF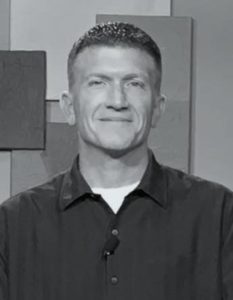 Rex Stump, Lead Pastor
Rex Stump is the lead pastor at True North Church, fulfilling the position since the birth of the church plant. Serving in youth ministry for 15 years, as well as the Area Director for the Fellowship of Christian Athletes, Rex thoroughly enjoys seeing lives impacted for eternity! Besides the ministry within the church, Rex works with area schools, camps, businesses, and sport teams giving them weekly encouragement and team building opportunities. He is blessed to be married to his wife Jenny; and they have three active boys – Collin, Carter, and Clay.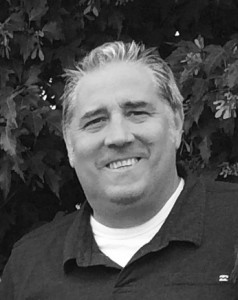 Dave Chumchal Associate/Worship Pastor
Dave is passionate about leading people into worshipping their Creator. He believes in the awesome power of intimacy with God, through worship, to draw people to repentance, and to heal and restore broken hearts and lives. You can expect worship songs from all over. We try to do songs that have been proven to be impacting. Dave has several songs published which are being used in churches around the world, and considers it a privilege to be used by God in that way. He enjoys a good documentary and spending time with his wife Karen and their kids, Ethan, Kyle, and Anna.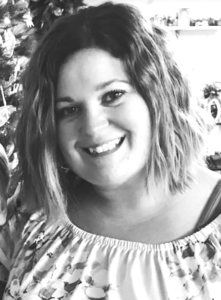 Jen Colon, Children's Ministry Director/Office Administrator
Jen Colon is our TN Kids Children's Ministry Director and our Office Administrator. She loves serving the needs of True North's kids and their parents! Her creative skills are a huge blessing to the church and were used to design our new lobby! She absolutely loves being a mom and a wife more than anything in the world!
To email Jen: jentnchurch@gmail.com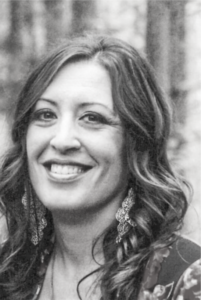 Joy Fruchey, Christian Counseling
Joy is a licensed therapist in the state of Ohio, and has an office at True North. She enjoys spending time with her husband, Steve, and their four children. Her hobbies include any kind of family time with all of them as well as watching them all in their various sports and activities. Joy and her husband have been members of True North for many years and she feels so blessed to be able to work in Christian Counseling here at True North. Joy sees adults, teens, and children, families, and also does marital therapy.
To email Joy: joydfruchey@gmail.com